I just got done reading Dorian Yates's Biography from the shadow. It was an excellent read which gave detailed insights about his upbringing, training philosophies, and his spiritual journey.
For those of you who might not know who Dorian Yates is he's a 6 time former Mr. Olympia who changed the bodybuilding landscape in the late 1990s. He is widely known as the first mass monster and his nickname was the shadow in the late 90s as he would pop up during the Mr. Olympia win the contest and disappear for a year and repeated this from 1992-1997.
Dorian Yates Childhood
Dorian Yates was born into a modest, traditional, working-class family in England. His mother was a horserider and his father worked odd jobs and was not around much. He also had a sister who was into horseriding just like his mother.
Dorian always felt he was destined for something different. He was into martial arts and came across bodybuilding around 16 years of age. Bruce Lee was one of his idols growing up. Dorian Yates fell more in love with the weights than the karate.
His dad died when he was 13 and his mum moved to Birmingham. This was a significant turning point in Dorian's life. He felt he had no one to take care of him and felt left alone. He got into the wrong crowd he was a skinhead and his friends were punks.
Dorian Yates along with his friend was arrested by the police for pulling clothes out the window during the 1981 England riots. He was at the wrong place at the wrong time.
He was messing around with weights in his teen years and ended up in a detention center at 19 and got back into hitting the weights. The prison officers knew Dorian was different because he had a decent physique and no one bothered him while he spent his time there. He was treated with a lot of respect while in jail because of the way he conducted himself and his physical attributes.
He internalized the death of his father and all his childhood trauma that he had and put it into the weights. He knew he could change his life with this and decided to become a bodybuilder.
He found bodybuilding as a means to escape and it was something positive. There's a whole new world out there and he was not going to be okay with just a 9-5, marry have a couple of kids, and calling it a life he wanted something more. It wasn't a matter of I want to do this it was I have to do it. He didn't want to work for anybody else.
Mr. Birmingham was the first contest he did. Ron Davies said you are not a novice you are probably the best heavyweight we have in the country right now and you need to compete in the world championships which was held a week later.
Dorian Yates High Intensity Training Philosophy
Dorian Yates didn't subscribe to Arnold Schwarzenegger or the American Training philosophy which concluded more is better or as Arnold would put it train 5 hours a day.
I Read Arnold Schwarzenegger's book Total Recall while in College and I thought his training methodology was complete bollocks in my opinion. He said he trained 5 hours a day 6 days a week which amounted to 30 hours per week. He never mentioned the nightmarish amount of steroids that he took only the training so it was fishy.
How does one train 5 hours per day and do that 5 to 6 times I'll never know? Anyways Dorian Yates trained for 45 minutes a day 3 to 4 times a week which amounts to 3 hours per week while his contemporaries trained 3 hours a day.
Dorian Yates maintains that he's got every workout written down since 1983 all the way back to the start in his workout journal. His diet, supplementation, steroid usage, and so on. So this shows he was very analytical and a keen student of the sport of Bodybuilding.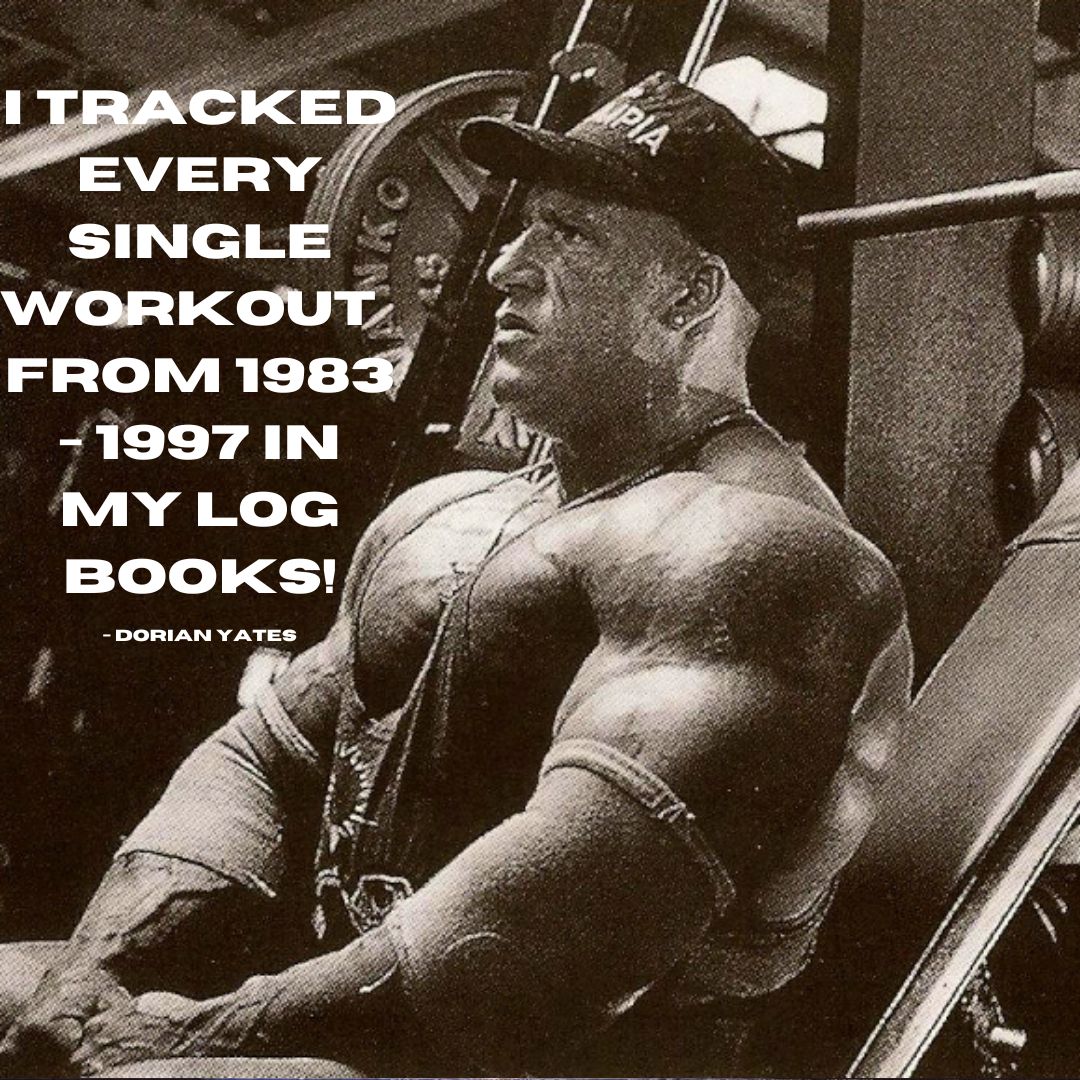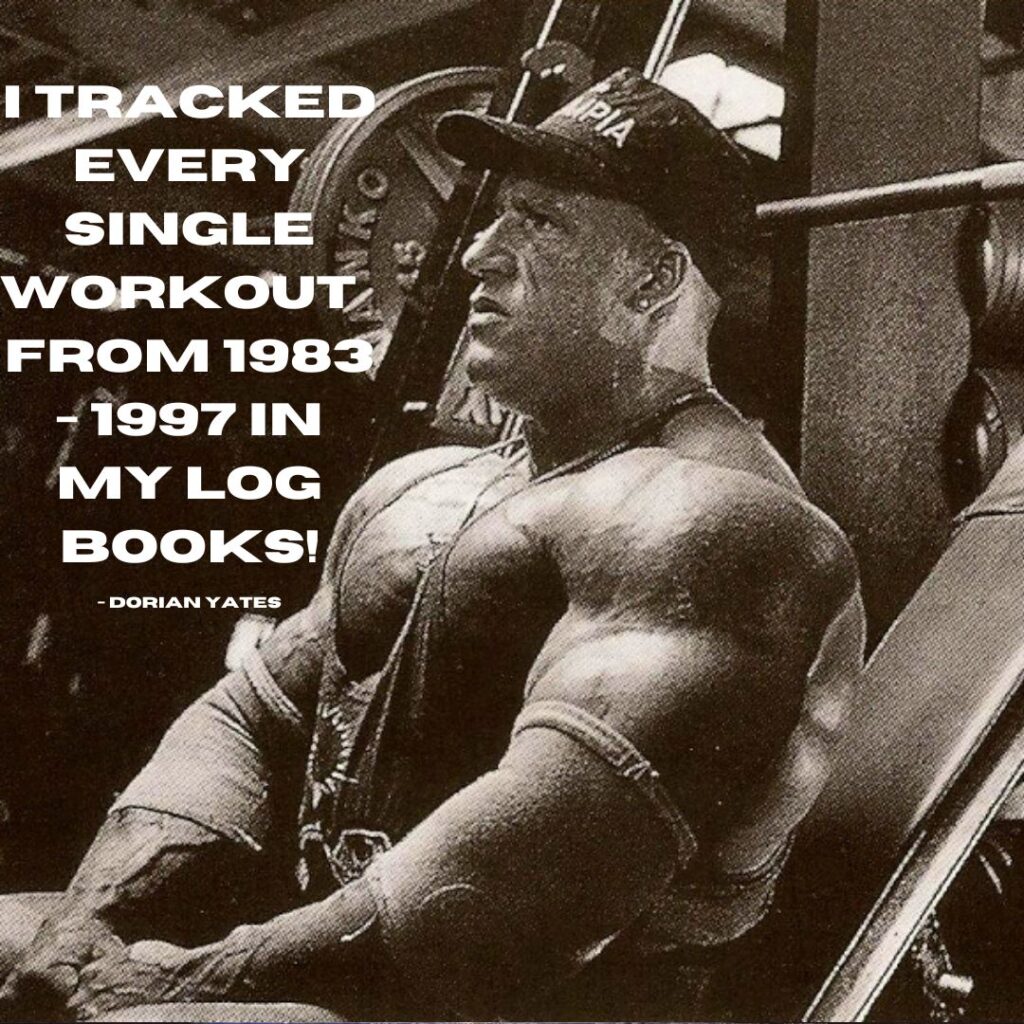 Dorian Yates met Mike Mentzer in 1991 who at the time was the best Exponent of High-Intensity Training or HIT. Mike Mentzer was the Uncrowned 1980 Mr. Olympia which was gifted to Arnold Schwarzenegger who had no business competing or winning it.
Mike Mentzer created his own unique twist to High-Intensity Training which he learned from Arthur Jones who was the inventor of the Nautilus Machines the gym equipment that you see in many gyms today.
John Little has done great work highlighting Mike Mentzer's Heavy Duty Training Philosophies on Youtube and also wrote a book on the same. Here's the phone interview he had with Mike Mentzer.
Here's High-Intensity Training broken down roughly:-
Train intensely to muscle fatigue
High-intensity and low reps(This is not an endurance contest so give low priority to volume)
Train intensely with correct form and slow the movement down
Focus intesley on the negative part of the movement
Give time for the body to recover between workouts and rinse and repeat 3-4 days a week.
To this day, Dorian maintains a respect for the now late Mike Mentzer and ranks the training sessions in his company as some of the most focused and brutal of his career.
Dorian Yates Mr. Olympia
Dorian Yates dominated bodybuilding in the '90s in the manner that Arnold Schwarzenegger (seven Olympia wins) dominated the '70s and Lee Haney (eight Olympia wins) dominated the '80s. Dorian won the Mr Olympia consecutively from 92 to 97.
Dorian Yates started training for competitive bodybuilding during Lee Haney's reign and so he had a target to aim for and he was the underdog. Lee Haney retired after the 91 Olympia seeing Dorian coming up the ranks and he also had the record of Most Olympias which was 8 so now Dorian was going to be the favorite from here on.
His role had to change from the hunter to being the hunted now that he had a target on his back and he did a good job of keeping his competition play second fiddle to his dominance.
Dorian's last Mr. Olympia was up for debate and many felt the decision was controversial and concluded Nasser El Sonbaty should have been the winner. Dorian started losing motivation during the 97 Mr Olympia as it started to feel like a job. He tore his bicep just weeks leading into the Mr Olympia and after winning his 6th title he never competed professionally again.
Dorian got the nickname shadow from Peter Mcgough because he was an enigma. Dorian maintained a low profile and didn't do any media and was a very reserved individual. He would enter a contest devastate the competition disappear and do it again hence the nickname Shadow stuck quite well for him.
Dorian is now on a spiritual journey and uses cannabis regularly. He has left the bodybuilding world behind him and is on a new path. The size of the Body does not serve that he had in his prime does not serve him anymore so he's much smaller now.
If you can get a drug where you can be guaranteed a gold medal but you will die at the age of 45 would you take it? 80% of the audience said yes Dr. Goldman did a survey on athlete's, bodybuilders and others and that's the mentality it requires. I'd rather take option 1 that's the mentality it takes rather than living like everyone else Dorian says. So which one are you?